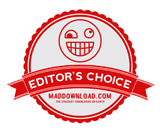 November 2018 In its review of SolSuite, MadDownload says:
"SolSuite Solitaire 2018 is a downloadable game for card enthusiasts and those whose passions are all sorts of solitaire card games. The program offers a huge collection of card games. Surely, the player will not be bored because the choice offered, incredible as it sounds, is 700 different patience games, which can be played using 60 different card deck patterns and 300 card back design designs. It is an unimaginable wealth (...)"
August 2018 In its review of SolSuite, SOFTPEDIA says:
"SolSuite Solitaire provides an incredibly large number of Solitaire variations to play, from the classic arrangement to totally complex and never ending ones. It's safe to say that if you're looking to try a few new types of Solitaire games, you've hit the motherload (...)
To sum things up, if you're looking to play not just Solitaire but nearly all kinds of Solitaire, then you can certainly give SolSuite Solitaire a try. It has way too many options for you to not like at least 100."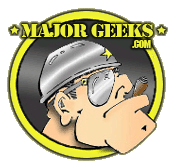 June 2015 In its review of SolSuite, MajorGeek Says:
"(...) might seem like just another Solitaire game except for one thing; it's one of the best, longest running Solitaire games out there and that's really saying something in a crowded market. It has the advantage of being developed for many, many years without it becoming bloated or over-complicated (...)"



In its review of SolSuite, CNET says:
"This top-rated trial for one of the most popular solitaire programs around continues to improve. The 2008 version of SolSuite Solitaire adds another two original games, bringing the grand total to 500...for now. Expect to see even more new games in later releases. The excellent trial offers a free month of play (with three shuffles per game), and big solitaire fans will likely register before the 30 days are up (...) A longtime editor and user favorite on CNET Download.com, SolSuite looks likely to further satisfy our solitaire cravings."

April 2013. From the review: "SolSuite Solitaire 2013 "
"Did you know that there are about 500 versions of solitaire? SolSuite Solitaire is really more than just one solitaire program (...) If you get addicted to SolSuite Solitaire (which we cannot blame you for) registration of the game is $20."

February 2013. From the review: "SolSuite - A rich collection of Solitaire games " by Frederick Barton
"If you have mastered the well known Solitaire and you want a new challenge, SolSuite is exactly what you are looking for. It includes 562 Solitaire games and you can play them on a modern interface, with neatly designed decks (...) If Solitaire is no longer entertaining, SolSuite can provide you with many new challenges."

August 2012. From the review: "Divirta-se com mais de 500 jogos de cartas neste título que permite realizar partidas locais entre vários jogadores"
"SolSuite é praticamente indispensável para aqueles que adoram matar o tempo se divertindo com jogos de cartas, principalmente pelas centenas de opções diferentes para jogar..."

May 2012. From the review: "SolSuite Solitaire - Downloadplex.com editor's review"
"... How do you think one would stay idle without seeking out the best solution from the internet for enjoying the free time they have? The search for the best software games can eventually end you up in finding the software SolSuite Solitaire that is a massive collection of the solitaire games that are simply defined as high quality games... "



April 2011. From the review: "Mehr als 500 Kartenspiele in einem Paket"
"SolSuite 2011 versammelt die fast unglaubliche Anzahl von mehr als 500 Varianten des beliebten Pausenfüllers Solitär in einem Programmpaket. Die Shareware glänzt vor allem durch eine wirklich gelungene Optik mit schönen Spielkarten (...) Die Shareware stellt damit für Fans des kurzweiligen Kartenspiels fast ein Muss dar."

March 2011. From the review: "Hundreds of versions of the classic card game solitaire"
"SolSuite 2011 is an application that lets you play an expansive variety of versions of the classic card game solitaire. Right from the first start-up, you know SolSuite 2011's going to be a fun ride, particularly for avid solitaire players (...) Familiarizing yourself with hundreds of different variants of solitaire is easy with SolSuite 2011. "

September 2010. From the review: "SolSuite Solitaire"
"SolSuite is a pack of 504(*) solitaire games for Windows (...) When playing SolSuite, you can choose an avatar to impersonate you, a card set style and even the card back design you like most. Then, you can choose the type and subtype of the game you want to play. Clicking on a game's name, the program will show you how much time it may take you to complete it, its difficulty and skill levels, and the winning probabilities for that particular game. You can build your own list of favorite games, so that you can access them quickly any time you wish."
[(*) Now 786]

March 2010. From the review: "5 great time-waster games"
"If you're still playing the Solitaire games that are bundled with Windows, you don't know what you're missing. SolSuite is a free download that contains a whopping 455 solitaire card games (...)."

February 2010. From the review: "Más de 400(*) variedades de solitarios en una misma aplicación"
"SolSuite es una de las colecciones de solitarios de cartas más completas que existe. Con años ya a sus espaldas, sigue estando en la cima de la piramide de programas de solitarios descargados en internet, y eso tiene una clara razón (...)
[(*) Now 786]


May 2009. From the review: "The Daily Download: SolSuite Solitaire"
"With 500 collected games, this is one massive source of entertainment. Games include Spider, FreeCell, Forty Thieves, and Knaves (pictured) as well as many other variations. But you are not only able to select a game to play. SolSuite Solitaire allows you to change your visual experience by choosing a deck you find attractive, and a background for your play sessions. It features multiplayer play, a tutorial mode, and the ability to create a new card set via a wizard. The trial period is generous, with 30 days of play (though a restriction of three reshuffles per game) being included. With a low price of just $0.04 per game ($20) you can certainly do worse than to invest in this title if you're a fan of card games. Download SolSuite Solitaire and see if it's what you're looking for in card game entertainment."


April 2008. From the review: "Solsuite - Online Solitaire Games "
"Are you another card addict? Do you enjoy a quiet game of solitaire from time to time? Or do you have a bit of free time on your hands? Are you sat in a quiet office staring at your monitor wishing you had a little entertainment in front of you? Look no further than solsuite.com. (...) Take a little time to look at this site and before you know it you will be hooked."

October 2007. From the review: "Mind Habits Trainer lets you learn to put on a happy face":
"Solsuite 2007 offers 478(*) games, most of them either the classics (Spider, Klondike, FreeCell, Pyramid, Golf, Busy Aces, Canfield, Forty Thieves, Four Seasons, Carpet, Flower Garden, Rouge et Noir and Monte Carlo), or variations on them, all developed by TreeCardGames.com. (...)
In a world that emphasizes audio-visual impact for many solitaire games, SolSuite 2007 is restrained in its use of multimedia effects, such as sound effects and card imagery, and stands well above the rest of the solitaire-software crowd by virtue of its attractiveness, variety and focus on playing the game instead of impressing players with its programming."
[(*) Now 786]

July 2007. From the review: "Neue Kartenspiele für den PC" by Carsten Scheibe (Stern.de):
"Seit vielen Jahren erscheint die SolSuite bereits, die zahllose Kartenpatiencen unter einer Oberfläche versammelt. Wer die Spielesammlung etwas aus den Augen verloren hat, staunt in der neuen Version über handgemalte Kartenbilder, noch mehr Statistiken und über 478 Regelwerke. (...) Wer möchte, kann alternativ dazu auch eine Demopartie starten und dem Programm dabei zuschauen, wie es die Karten wegnimmt. So können auch alle Anwender das Spiel erlernen, die mit den englischen Texten nicht gut zurechtkommen."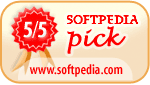 February 2006. In its review of SolSuite Solitaire, SoftPedia says:
"The suite we are discussing here has probably the biggest solitaire games collection. (...) SolSuite will provide you with hundreds of hours of gameplay and, considering the price and duration of a standard FPS, I would say it deserves every cent. You will never find better quality elsewhere."

July 2004. In its review of SolSuite 2004, says:
"How could a gamer like me make a list of Windows essentials without putting on a single game. This is the single greatest computer solitaire card games collection on any platform. Ever. It's possibly worth buying a Windows PC for. There are 400 variants (in the Shareware version) of Solitaire (with detailed rules) and it keeps detailed stats of your scores over time. Fantastic. Freeware version has only a few basic variants but is still totally worth downloading."


June 2004. From the review: "SolSuite 2004" by Dale Farris, Vice President Golden Triangle PC Club:
"SolSuite 2004 is the latest update to the most extraordinary collection of solitaire card games you will ever find. In the 2004 edition, SolSuite now includes 404(*) different solitaire games. That's right! 404(*) different solitaire games! Anyone interested in playing solitaire, FreeCell, or other derivatives of the classic solitaire game will most definitely want to get their copy of SolSuite. This professional-level repository of hundreds of solitaire games even includes children's solitaire games. (...)
[(*) Now 786]





April 2004. In its review of SolSuite 2004, WebUser says:
Those who haven't been converted to the awesome addictive power of solitaire card games on their computer have probably never had an idle second at work. Whether your poison is Hearts, Spades, Solitaire or the mighty FreeCell, literally days and days can be wasted at the digital green baize. If you can't get enough and like a fresh challenge, you could try SolSuite 2004, a collection of nearly 400 solitaire variations that could probably fill the rest of your life with card flipping fun. You can even compare your best scores with other players on the internet, adding a little external competition to this otherwise solitary pursuit."

February 2004. In its review of SolSuite 2004, GameZone says:
SolSuite 2005 Solitaire is a, you guessed it, a collection of solitaire card games. There are a total of 394 (*) solitaire variations included; if you played a different solitaire variation each day, it would take over a year to play all of them! A daunting thought, but this game is so much fun, the time will fly by. (...)
There are many solitaire collections out there, but this by far is the most comprehensive I've seen, and packs a lot of fun. The well-designed interface goes a long way to making this game tops among the competition. The graphics are the only thing that may suffer a little in comparison to some solitaire editions, but not by much. There is a free download available to try the games before purchasing, but beware, you'll be hooked!
[(*) Now 786]

August 2003. In its review of SolSuite 2004, UKwares says:
I downloaded SolSuite 2003(*) and after a successful installation I was taken aback at the vast array of games available to play. The graphics are first class. Listed at the left hand side of the game selection window are buttons showing for example, All Games, Game groups and Favorites. (...)
SolSuite 2003 represents excellent value for the asking price and will provide endless fun for the whole family.
[(*) Now SolSuite 2022]

May 2003. In its review of SolSuite 2003, Kartenspiele says:
SolSuite ist der große Bruder des kostenlosen 123 Free Solitaire. Das Design ist dasselbe. Für die 19,95 US-$ darf man aber natürlich extra Features erwarten. So kann man unter 362 (*) verschiedenen Patiencen, darunter Klassiker wie FreeCell und Pyramid, wählen. (...) Das Programm ist schon einige Jahre am Markt und wird kontinuierlich weiterentwickelt. Die aktuelle Version ist in Umfang und Funktionalität weiter gewachsen. Insgesamt handelt es sich um ein sehr gutes und empfehlenswertes Programm.
[(*) Now 786]



April 2002. From the review: "Card Games for Windows" by Jack Kapica:
The good: SolSuite is simply the best package of solitaire card games on the market.
By contrast, TreeCardGames.com has taken its cue from Microsoft's Freecell and steers clear of such silly animations. Yes, you can turn off the sound effects here too, but the sounds are much more realistic and each can be turned on and off individually; the dozens card styles and designs are all classics, and the playing surfaces are mostly easy on the eyes. And there's no music droning in the background or any annoying idiot noisily kibitzing around. The games can be played by a number of different players, who log in and run up scores under their own names. (...) SolSuite, now in version 10(*), features 318 (**) solitaire games, many of them old favourites (such as Canfield, Klondike, La Belle Lucie), and the rest created by the fertile minds at TreeCardGames.com, who seem to have devoted their careers to inventing as many solitaire games as possible. (...) The main difference between TreeCardGames.com and the Bicycle series for Microsoft is that TreeCardGames.com has grasped the most important idea behind games: They are exercise for the mind. The Bicycle games developers have forgotten that element by offering brain-dead opponents and avatars and tasteless music; TreeCardGames.com keeps the focus on the player's ability to think. And that's always nice.
[(*) Now 22.4 (**) Now 786]
August 2002. In its review "Coffee break games - Best of the Best" CNET Download says:
If you're like us, you've spent more than a few sleepless nights with your eyes glued to the screen after sitting down to play a quick game of Tetris. With the quick diversion in mind, we've selected five delightful downloads that can be installed and played within a few minutes. These games are the best of the best, whether you're looking for hours of fun or a few minutes of distraction from work (...)
Color coordinate suits
When it comes to simple distraction, there's nothing quite like a good old-fashioned game of Solitaire. SolSuite 2002 is the ultimate Solitaire experience, providing more than 325 (*) different types of solitaire card games. You can save favorite games, track detailed statistics on your performance, and publish your score on the Internet to compare your skills to other players (...)
[(*) Now 786]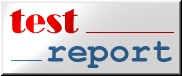 August 2002. In its Test Report of SolSuite 2002, Downloadpal says:
"First impression: Wow. Very professional.
Test: SolSuite 2002 is hitting you between the eyes with this unbelievable size right from the start. I didn't even know that there are more than 300 (*) solitaire like games - this suit offers them all to you.
It looks very professional and really does not leave much of what an excellent game needs untouched. (...)"
[(*) Now 786]


May 2002. In its review information of SolSuite 2002, PCNetOnline says:
"Card games have always been a popular program for the PC, even in the early days and you need not look any further than your nearest Freecell player to see how addictive they can be.
But even the most rabid Freecell addict can become bored.
SolSuite 2002 has an answer for those bored with a couple of games (...)"



May 2002. From the review: "SolSuite 2002: Over 320 (*) variations of Solitaire!" by Paul Rowlingson:
" If you are bored with the usual games of Solitaire then check out SolSuite. It contains over 320 (*) variations on the game, so you should never get bored again. (...)"
[(*) Now 786]



March 2002. From the article: "Downloads of the Week - SolSuite Demo":
To a majority of persons in the world, playing games on the computer is one of the main use of the computer (...) SolSuite 2002 is a collection of classic solitaire games such as FreeCell, Pyramid, Golf, Klondike etc. Well! If your thing that it is all about this software, then you are in for a pleasant surprise because this software has more then 310 (*) games in all (...) This is thus an entertaining and user-friendly games package, which does not consume a lot of your system resources also. Moreover it is pure fun and uses a simple interface and also has user-friendly commands like undo and redo to help you get out of jams. This entertaining package can be downloaded from https://www.solsuite.com
[(*) Now 786]



December 2001. In its review information of SolSuite 2001, PCWorld.com says:
"Playing solitaire on a PC is a time-honored tradition for procrastinators. Sure, you'd love to finish that PowerPoint presentation--you just have a few cards to get rid of first. And this program will let you immerse yourself in some of your favorite games: Klondike, FreeCell, Pyramid, Golf, Busy Aces, and Monte Carlo, among others.
What separates this program from others of its kind is its built-in game editor, which lets you change the rules of any game. You can also change the backgrounds of your card deck by using your own .bmp images. In the classic solitaire game Klondike, for example, you can specify how you want your cards to be arranged: sequentially in the same suit, alternating colors, or regardless of suit. The game features sounds that you can disable. You can also retrieve statistics, graphs, 3D charts (pies and bars), and tables to help you estimate your skill level. With over 9 trillion possible games to play, this program can help you kill a lot of free time.(...)



September 2001. From the article: "Solitaire Showdown: SolSuite Review" by R.A. Scott
"SolSuite has been around for a few years but has kept a level of high quality through out the time it has been around.
SolSuite contains 290 (*) different games of solitaire, I had no idea that there were so many different games. Given this there are likely even more to come but the madness has to stop! Doesn't it? But for sheer number of games SolSuite weighs in big time.
(...)
SolSuite is, without reservation, one of the best."
[(*) Now 786]

Go Inside Magazine
November 24, 1998. Go Inside Magazine is an independent, international, resource for information with over 2.1 million monthly readers. From the article: "SolSuite 98: 130 (*) Solitaire Games" by Joyce Kohl (Executive Editor).
"SolSuite 98 is absolutely, positively the best collection of multi-featured solitaire games I've ever found...
If you like solitaire, then SolSuite98 is going to be a sure-fire hit! This is a solitaire junkie's must-have program and I give SolSuite98 five out of five Go Inside Review Lights!"
[(*) Now 786]

July, 1998. In his review information of SolSuite 98, HotGames says:
"Solitaire. It's not exactly the most awe-inspiring game to ever grace your desktop, is it? All you have to do is move cards around the screen until they're in some sort of order. But for some reason however you will at one stage in your life find yourself playing the classic card game at 4am and refusing to sleep until you have soundly beaten it. SolSuite 98 brings 30 (*) variations on the standard Klondike Solitaire game to your PC, which is more than enough Solitaire-related fun than most people could ever possibly handle. Don't get too excited now! All of the different games in this package are thankfully backed up by a detailed and comprehensive rule book, allowing anyone who has a bit of spare time on their hands to get going on the new games within minutes. The computer even takes care of the more tiresome aspects of the game (such as automatically moving cards that are no longer needed to their proper place) so you can concentrate on the deep and thought-provoking strategy that is a part of the great Solitaire game. With plenty of options and game styles for you to mess around with, Solitaire fans are going to be giving up a lot of sleep for a while...".
[(*) Now 786]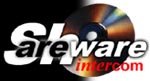 April, 1998. In his review information of SolSuite 98, Shareware Intercom says:
"Las mejores versiones de solitarios con cartas SolSuite 98 consiste en una agradable colección de juegos de cartas, estilo solitarios, que reunen las siguientes características: buen fondo de cartas, rapidez de juego, ricos y envolventes sonidos, gran cantidad de opciones, y una buena ayuda. Está diseñado para los jugadores serios de cartas, que les gusten los solitarios. Esta recopilación incluye los juegos de solitarios más populares del mercado. Cada solitario tiene más de novecientos millones de formas posibles de jugar, lo que hace que el juego siempre sea atractivo y novedoso, sin importar las veces que jueges. Esta versión incorpora novedades, como: cartas animadas, posibilidad de personalizar las cartas y las barajas, docenas de fondos de cartas, opción de jugar de forma automática, lista de jugadores personalizables, estadísticas completas, y mucho más".


July, 1998. "Voici une excellente collection de jeu de cartes. Il contient plusieurs jeux de type solitaire qui vous offrent de nombreuses possibilités. Son interface est agréable et les jeux sont simples à apprendre".

September, 1998. "SolSuite 98 är ett bra program med många patienser. Här hittar du säkert din egen favorit bland de 90 (*) patienserna. Det finns mängder av finesser i programmet. Du kan bland annat ångra/göra om i obegränsat antal steg, automatiskt spel, statistik, korträknare där du ser vilka kort som finns kvar i patiensen med mera. En kul finess är att du kan se hur patiensen ser ut innan du bestämt dig för vilken patiens du vill lägga. Till alla patienserna finns också information om svårighetsgrad, hur lång speltiden är och vilken chans det är att patiensen går ut."
[(*) Now 786]



April, 1998. SolSuite98 has received KID APPROVED Rating given by "Galactoid" the Galaxy Guide. This Rating Logo is being recognized by many people as a premier indicator of the QUALITY CONTENT sites displaying it have available for kids of all ages. It is a SAFE RATING indicator which means this site has been listed in Search System as a KID APPROVED site for kids to explorer on the internet. This site has been given KID APPROVED RATING and this web site content is SAFE for kids of all ages to explore.